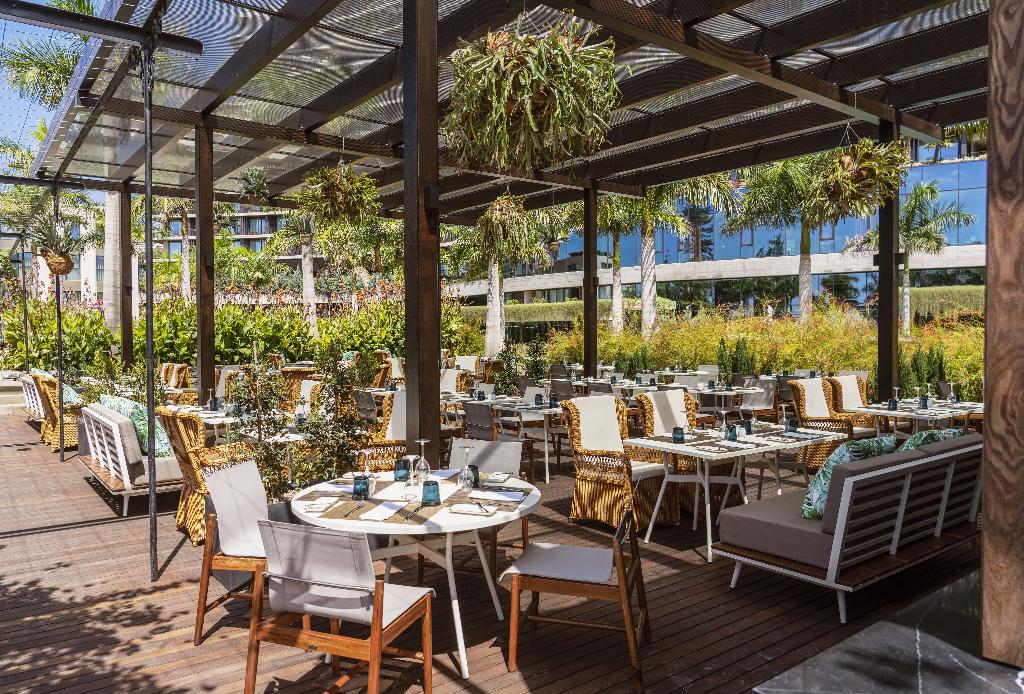 Savoy Palace
Opening in the spring of 2019, the SAVOY PALACE, part of Savoy Hotels & Resorts, is located in a prime area of Funchal, a few minutes from the main tourist attractions, museums, restaurants and monuments.
The new and luxurious superior 5-star hotel, boasts superb views of the ocean and gardens, harmoniously blending bold, modern and historical styles.
It is inspirational for the elegance of its interiors and comfort sublimated to details, expressed in the quality of its materials, the perfection of its finishes, the softness of its textures, the richness of its decorative features and the interior design itself.
All guest rooms and suites present a striking contemporary décor, with custom-created fabrics, as well as bespoke furniture manufactured mostly by local artisans, and also feature sleek living area and office space.
Year of construction 2019
Total number of rooms 352
Number of floors (main building) 16
Double rooms 174
Suites 43
Superior rooms 135
Connecting rooms


CR7 Museum (1000 mts)
City centre(1000 mts)
Airport(22000 mts)
Harbour(500 mts)
Golf course(12000 mts)